We were called to an abandoned horse in a remote location the week before Xmas 2020. He was an aged gelding who had been unwell for sometime and not been receiving any medical treatment.
On arrival, we assessed the horse and the source of the pain and injury. We were also able to capture his brand and foal drop numbers clearly.
Within 2 hours of visiting the horse we had located his brand, stud prefix, his own identity and his breeder. Smokey's breeder was saddened to hear that this amazing boy who had provided their family with so much joy had been left abandoned. Without question they would take him home.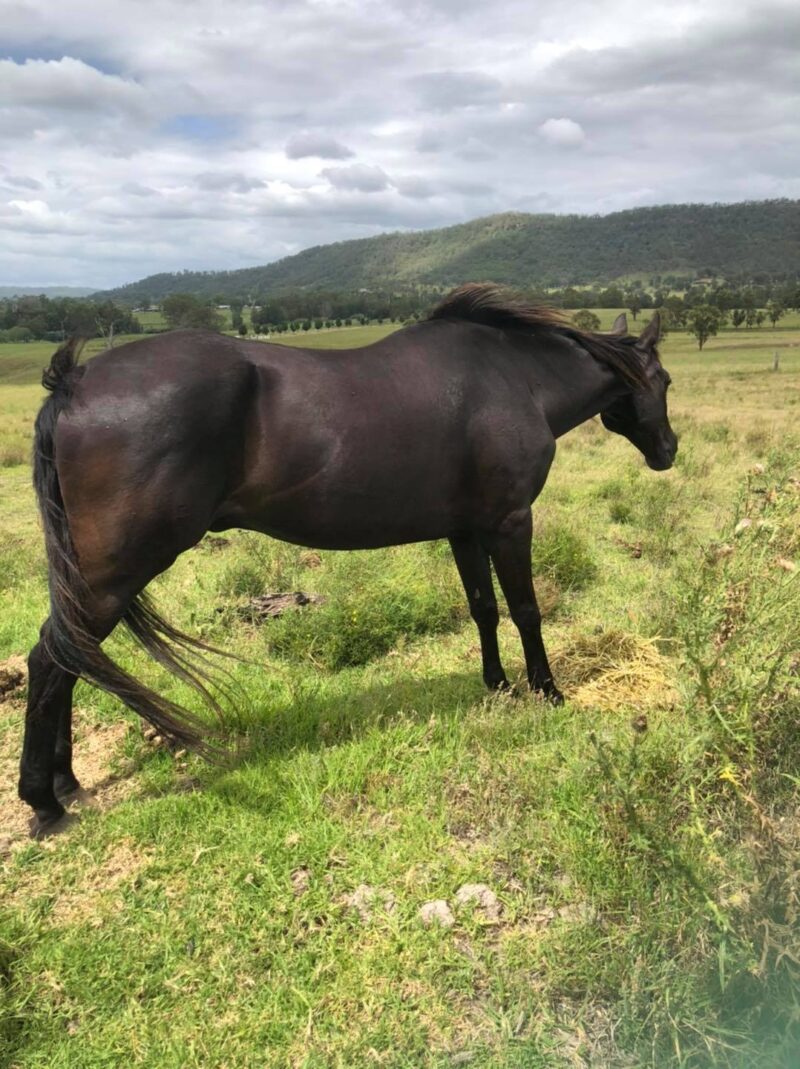 Smokey was so pleased to see his old mates the next day and loaded himself straight onto the float to head home. In all honesty, one of the quickest rescue and rehoming jobs we have ever done, and without doubt one of the most satisfying.